| Item ID | Starting Bid | Bids | Current Bid |
| --- | --- | --- | --- |
| 109017 | $20.00 | 20 | $110.00 |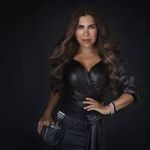 A gift from Victoria West
This Gift Voucher entitles the bearer to a Makeover & Photoshoot with Victoria West Portrait plus $100 towards portraits.
A total value of $290.
It's the ultimate girls day out
Celebrate your relationships. Enjoy this beautiful session with your mum, sister, best friend or partner. Remember to book a night out afterwards, because you will look gorgeous.
This voucher expires June 1st, 2018.
Victoria West Portrait
contemporary glamour photography
victoriawestportrait.com
506-638-9248